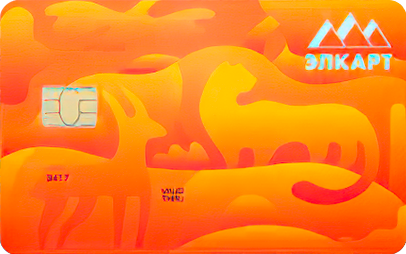 The card is intended for cashless payments, receipt of salary in the territory of the Kyrgyz Republic.
Using the "Elcard" payment card allows you to:
– Withdraw money at any convenient place for you;
– Pay for goods and services through POS terminals;
– Transfer funds from card to card;
– Control your expenses via SMS-notification;
– To receive money transfers via Zolotaya Korona;
– Receive additional income amounting to 3% p.a. on the account balance;
– Use the service "Internet Banking";
– to Pay for services via Elcart Mobile.
Rates for "Elcard" payment card service on the salary project:
Card account opening with card issuance - 120 soms
Cashing out:
In the infrastructure of your bank - 0,4%;
In other banks infrastructure - 0,6%.
Monthly accrual of interest - 3% per annum.
Top-up of card account - no fees
To open an "Elcard" payment card the client should:
Come to the Payment Card Department of JSCB "Tolubay" with passport and pensioner ID card;
Fill in the Questionnaire for receiving "Elcard" payment card;
Sign an application-obligation and Service Agreement for "Elcard" card and Card Account;